Telecommunications
Providing quality telecommunication
talent and solutions for our clients.
A Turnkey Solution for Your Telecommunication Needs.
From real estate to implementation, TRIAD Group is your strategic partner for the entire process.
Our team's experience provides comprehensive real estate services and strategies that give our clients the confidence that projects will be completed successfully.
From planning through execution and implementation, our turnkey services include finding the right site in your search ring and offering the proper talent and management candidates aligned with your site and project.
Within this industry space, we provide solutions for our clients with macro sites, small cells, DAS distributed antennae systems for both indoors and outdoors. In addition, we cover further data demands such as fiber deployment.
When we partner with clients, they are able to achieve their project objectives. Moreover, our turnkey capabilities enable the most effective solutions from acquisition to implementation.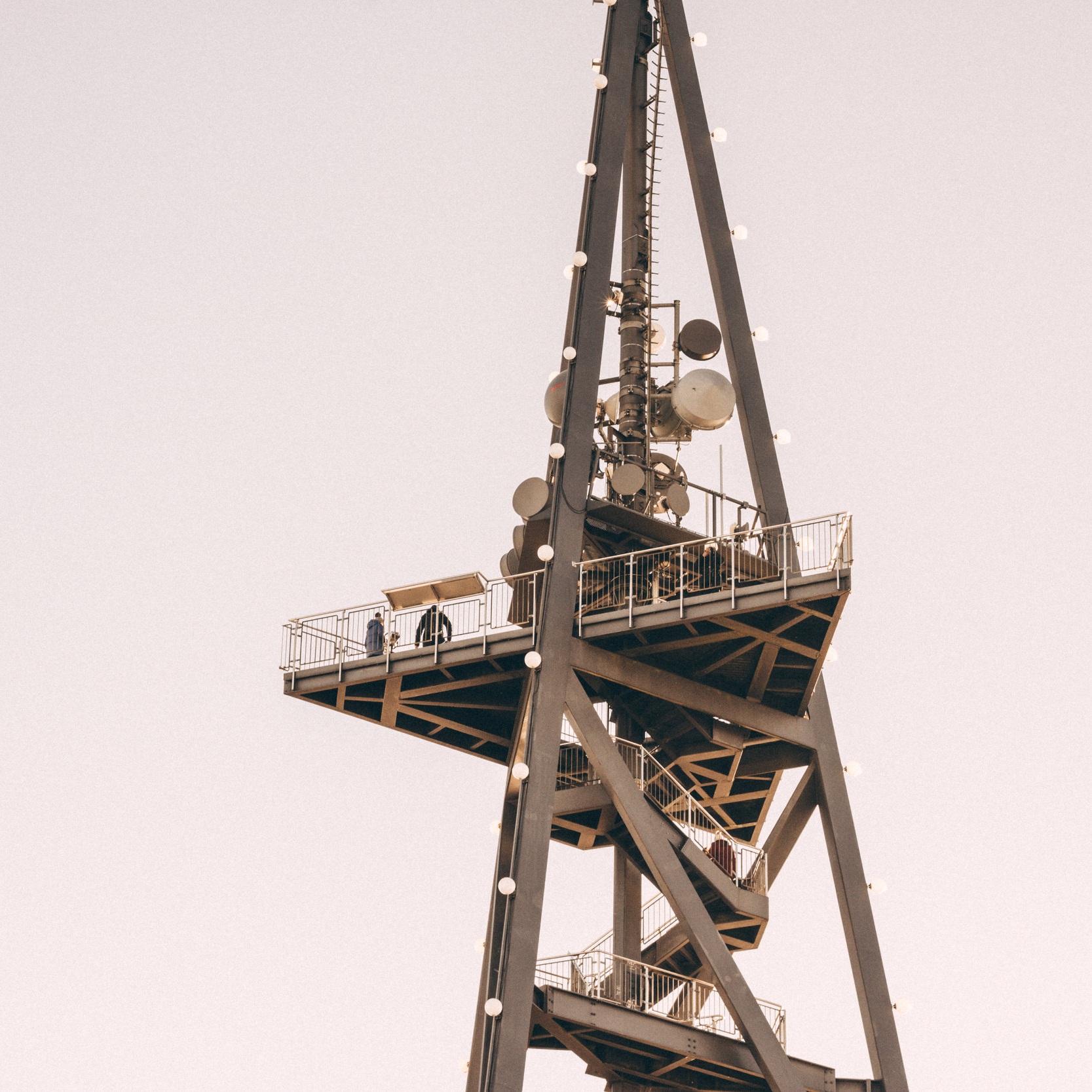 Our extensive Telecommunication solutions enable our ability to manage not just acquisition and real estate, but also construction.
Our team offers strategic construction management, implementation, modification, and co-location services. From site walks through integration, we can see your projects realized.
Staffing Talent Needs
Specializing in Contract, Contract-to-Hire, and Full-time placements.
Leverage our Telecommunications team's industry expertise in telecommunication skilled professionals in a vast range of roles. Whether your project requires building tower teams or validating project management, we cover real estate, utility, environmental project management and beyond to help our clients succeed.
Providing quality candidates including:
Real Estate Specialists

Construction Managers

Transport Engineers

Project Coordinators

Project Managers
Utility Coordinators

Equipment Engineers

Tower Technicians

Field Technicians

Regulatory Specialists
Colin d'Hondt
Vice President
A Seattle native, Colin has been in the professional services industry since 2000 and has been in sales for over twenty years. He is currently responsible for the Wireless Telecommunications division with over 100 staff members. Though we work with various clients, our largest is Verizon Wireless. Outside of the office, you might find him hiking up a trail, snowboarding down one, or biking one of our many urban trails with his wife and daughters – especially when the sun is shining!
Heather Warren
Business Development Manager
Heather is deeply proud of her 12 years of experience in the wireless industry. From negotiating leases to constructing networks and building rockstar teams she knows the industry inside and out. She's built professional wireless teams from Field to Boardroom and understands that the personnel on your team can be what makes or breaks a program and company. This is the experience she brings to the TRIAD Group and her clients. Although she has worked all over the West Coast, Heather is lucky enough to continue to call the Pacific Northwest home and has spent the entirety of her career based here. She enjoys gardening, reading, hiking, skiing, hot yoga and weekend adventures throughout the great state of Washington. You may also convince her to enjoy a good glass of wine or two.
Dan Lamas
Director
Dan is going on 10 very accomplished years in telecom and over 16 years in real estate. His experience includes all phases of pre-construction site development starting as a site acquisition & zoning specialist and culminating in a National Director of site acquisition role. From small, local projects to the daily tracking, reporting, and managing of progress over a nationwide turnkey network modernization multi-phase project consisting of over 14,250 sites ($1B project), including RAN and backhaul- he has literally done it all. His experience has traversed a large array of markets from coast to coast, including Hawaii. He has simultaneously managed 35 markets and loves the challenge of a fast-paced build out. He has in turn cultivated a vast network of influential and trustworthy relationships and prides himself on his reputation for holding deadlines and delivering exactly what was promised. When he's not working, he enjoys spending quality time with his four children- including coaching their baseball & football teams, fishing, golfing, and even playing some poker.
Bruce Root
Senior Account Manager
Bruce is a Senior Account Manager and Technical Recruiter with 10 plus years experience at the TRIAD Group. His recruiting focus is IT and Software Engineering in both the Microsoft stack and Java. Bruce's respect for the recruiting process, the candidate and the client company has allowed him to build a strong practice with repeat business. His current client companies include well known leaders in the industry, along with some very exciting up-and-comers. Whether you are a candidate looking for your next career move, or a hiring manager needing a Rockstar on your team, Bruce is the person to contact. Outside the office, Bruce enjoys all types of outdoor activities with skiing being at the top of the list.
Partner With Us
How can we help your business thrive?